Description

THE SOLUTION:
You need to STOP your body from storing what you eat as BELLY FAT!
The 7-day BELLY FAT BLOCKER SPEEDLOSS is specifically designed to help you BEAT THE BELLY BULGE!
PLUS we've included the E-Z to follow Extended Lifestyle Diet Plan to follow AFTER with 1 extra week FREE of the BELLY FAT BLOCKER Speedloss Supplement Pack! WOO HOO!!
---
Here's the
SCIENCE

behind the 7-Day BELLY FAT BLOCKER Speedloss:
Certain hormones, when out of balance, trigger your body to STORE EXTRA BELLY FAT 
FAT STORAGE increases as both subcutaneous fat + visceral fat (neither are good or good looking!)
When INSULIN levels rapidly rise due to eating too many foods high in refined carbs + simple sugars, (such as WINE + SWEET TREATS or even just white bread or rice,) STORAGE of BELLY FAT increases
AND THEN THERE'S STRESS…your body increases the production of ADRENALINE, which signals fat cells to release their stores of fatty acids into the body.  As a result, your adrenal glands release the hormone CORTISOL to help collect and store the unused fatty acids. This help from the CORTISOL wouldn't be so bad if it brought the stray fats back to their original homes. However, CORTISOL loves your abdomen, so it DEPOSITS THE FAT THERE versus in other areas of the body. So the more you're stressed, the more this stress response happens, + THE MORE FAT IS DEPOSITED ONTO YOUR BELLY 🙁
OKAY (now that you're depressed…) WE HAVE THE SOLUTION!
The NEW 7-Day BELLY FAT BLOCKER Speedloss is designed specifically to help RESET your hormones + STOP this BELLY FAT DEPOSIT REACTION!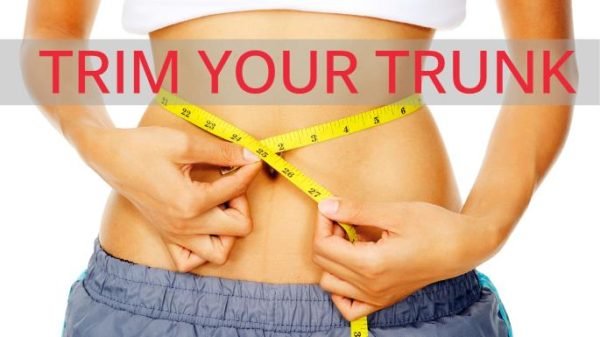 ---
 What's INCLUDED in the
7-Day BELLY FAT BLOCKER Speedloss

?
3 days of DELISH Protein 26 Shakes, Sedona Speedloss Detox Juice, Oat Pro (yummy) + our custom blended Smart Soup (all your FAVs from our best-selling 2 day Speedloss Cleanse)
4 day BELLY FAT BLOCKER Diet Meal Plan using EASY foods you can buy at the grocery + make in just minutes or order at a restaurant (NO interruption to your lifestyle!)
14 days of BELLY FAT BLOCKER Supplements – to use during your 7 days + for continued results + energy AFTER. Safe + Effective, jitter-free formula.
7 day Fat-Burning Cardio & BELLY FAT BLASTER Targeted At-home Exercise Plan – specifically designed to target the stubborn MIDSECTION with just a few minutes a day + NO EQUIPMENT NEEDED!
EXTENDED LIFESTYLE DIET Meal Plan to follow for continued results AFTER your 7 days are up!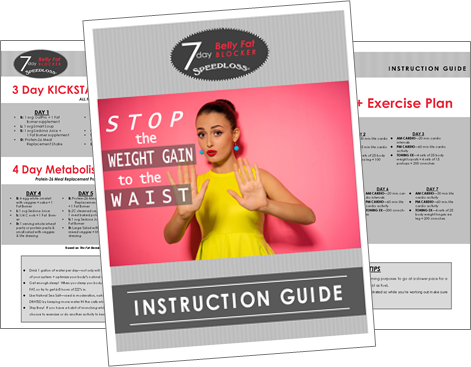 + AS ALWAYS… everything tastes AMAZING + you WON'T be stuck in the BATHROOM the whole time unlike with other cleanses!
---
[NO fish or meat products] we do NOT have a VEGAN option at this time